Including: Rusan Adapter in desired size, 4 Accu-Batteries and charger!
HikMicro Thunder 35C Clip-On Scope  NEW!
Handheld and Thermal Clip-On Scope
HM-TR13-35XF/CW-TH35C

HikMicro Thunder 35C Clip-On Thermal Scope has a 384× 288 thermal detector and 748 × 561OLED monitor, which provides clear image under harsh environment conditions like darkness, fog, smoke, dust, rain, snow, wood, camouflage, etc. The scope is mainly applied to scenarios such as patrolling, and hunting, etc.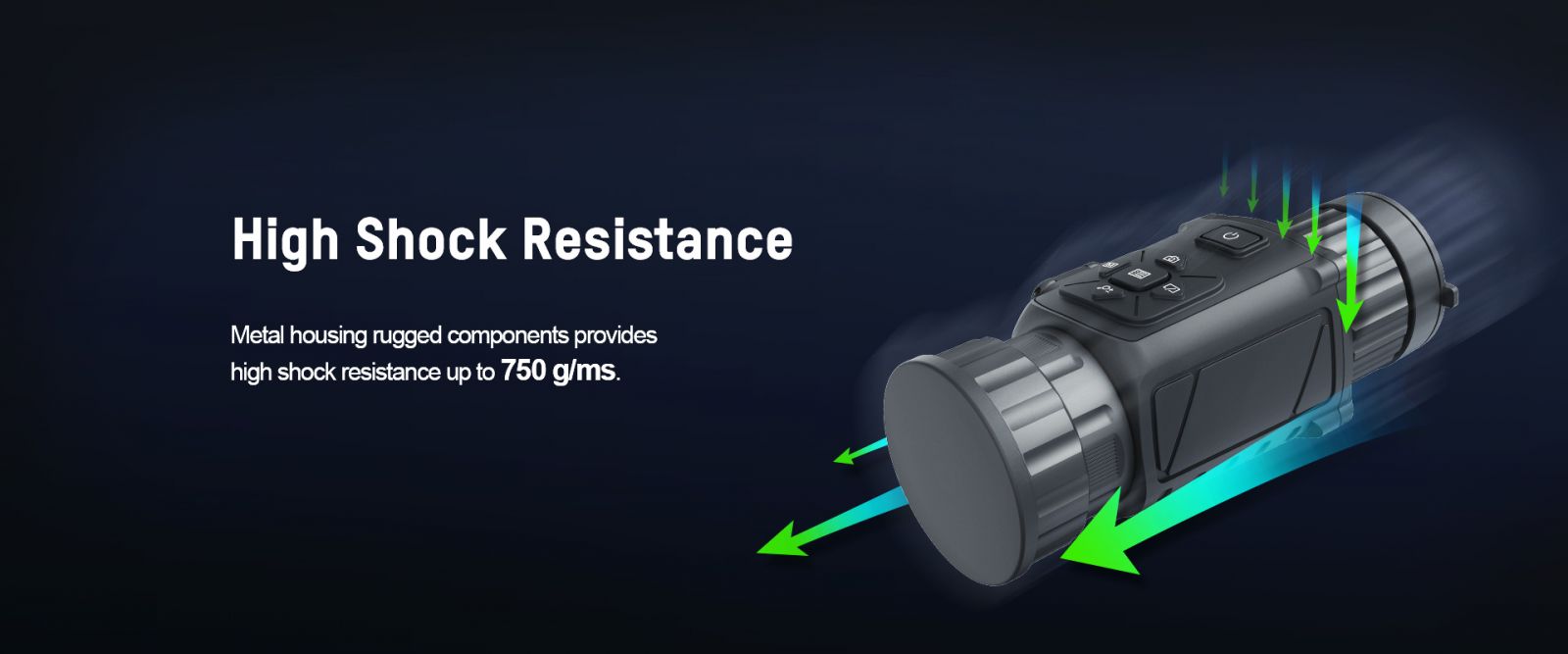 Key Features
? 384 × 288 thermal resolution, high sensitivity detector, NETD less than 35 mk(25°C,F#=1.0)
? Image processing technology: Adaptive AGC, DDE, 3D DNR
? 748 × 561resolution 0.39-inch OLED display
? Supports distance measurement,and hotspot function
? Supports video recording and snapshot, built-in EMMC (16GB)
? Supports digital zoom andcursorfunction, palettes of color adjustable
? Up to4.5hours continuousworking

? 10 years guarantee on the sensor *(HIK guarantees that the sensor will deliver the same sensor performance for 10 years
? 2 years guarantee on the integrated battery
? 3 years guarantee on the entire device (excluding battery)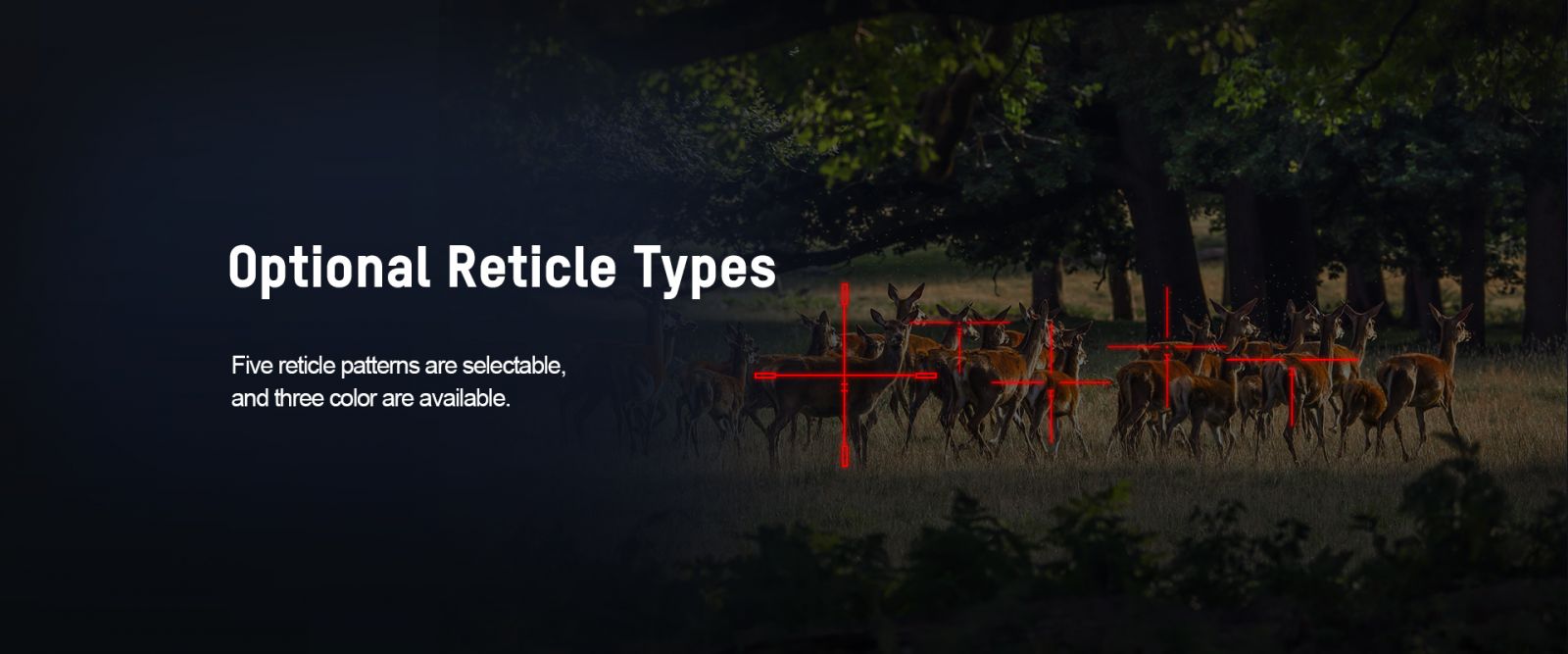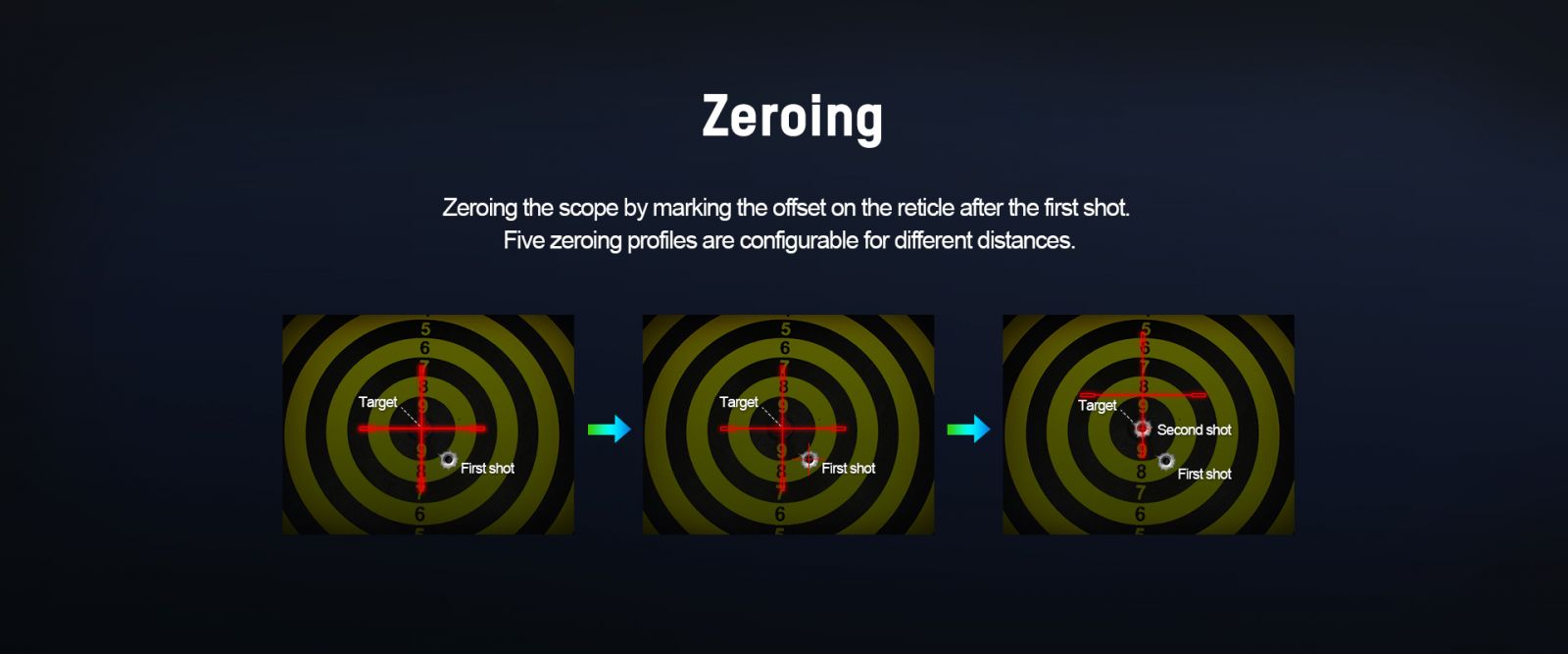 Specifications
 
Thermal Module

 

Image Sensor                             

Vanadium Oxide Uncooled Focal Plane Arrays

Max. Resolution                             

384 x 288 pixels

Pixel pitch

17um

Response Waveband                   

8μm to 14μm

NETD                                                

< 35mk (@25 °C, F#=1.0)

Lens (focal length)                           

35mm

IFOV                                              

0.49 mrad

Field of View                                              

10.0°× 8°

F Number                                       

F1.0

Frame Rate

50Hz

Magnification

1x

Image Display

 

Monitor                                          

0.39-inch, OLED, 1024 ×768

Palettes                                           

Black hot, white hot, red hot, fusion

Exit Pupil

22mm

Eye Relief

10mm

Observation Distance

Max. 1235m

Contrast Adjustment

Yes

Brightness Adjustment

Yes

System

 

Digital Zoom                            

1X, 2X, 4X, 8X

Crosshair

Yes

Hotspot

Yes

Distance Measurement

Yes

Scene mode

Jungle, Recognition

Standby mode

Yes

Video Recording

Yes

Picture Snapshot

Yes

PIP

Yes

DPC

Yes

Uniformity Correction

Auto, Manual, External Correction

Storage

Built-in EMMC 16GB

Power Supply

 

Battery                                         

Two Replacable Batterys




Type: CR123A or RCR123A

Battery Operating Time

4.5 h (25 °C, with hotspot off)




4 h (25 °C, with hotspot on)

Anti-reverse battery connection

Yes

Overvoltage Protection

Yes

Battery Capacity Display

Yes

Type-C Power Supply

5 VDC, 2 A




Supports external power supply

General

 

Port

Type-C

Working Temperature

-20°C ~55°C

Protection Level

IPX7

Vibration & Shock

750g / 1ms

Transfer Ring Type

50-59mm

Dimension (L x W x H)

153.2 mm × 62,5 mm × 59.2 mm

Weight

0.42 kg (without eyepiece and batterys)





Order includes:
1x 
Hikmicro Thunder 35 Clip-On (
HM-TR13-35XF/CW-TH35C
) Thermal scope
1x Clip-On Adapter (incl. 5x ring reducer)
1x Clip-On Eyepiece
2x Battery (CR123A)
1x USB Type-C Cable
1x Protective Bag
1x Non-Dust Cloth
1x Quick Start Guide
---
Item number
HIK.TH35
Category
HIKMicro
Product weight:

3,00

Kg
SHOPVOTE - Productreviews

		Artikel Object
(
    [kArtikel] => 38014
    [kHersteller] => 132
    [kLieferstatus] => 0
    [kSteuerklasse] => 1
    [kEinheit] => 0
    [kVersandklasse] => 1
    [kStueckliste] => 0
    [kMassEinheit] => 0
    [kGrundpreisEinheit] => 0
    [kWarengruppe] => 0
    [nLiefertageWennAusverkauft] => 0
    [nAutomatischeLiefertageberechnung] => 0
    [nBearbeitungszeit] => 0
    [fLagerbestand] => 3
    [fMindestbestellmenge] => 0
    [fPackeinheit] => 1.0000
    [fAbnahmeintervall] => 0
    [fGewicht] => 3
    [fUVP] => 0.00
    [fUVPBrutto] => 0.00
    [fVPEWert] => 0.0000
    [fZulauf] => 0
    [fMassMenge] => 0
    [fGrundpreisMenge] => 0
    [fBreite] => 0
    [fHoehe] => 0
    [fLaenge] => 0
    [cName] => HIKMicro Thunder TH35 Wärmebild-Vorsatzgerät (Complete Set)
    [cSeo] => HIKMicro-Thunder-TH35-Waermebild-Vorsatzgeraet-Complete-Set
    [cBeschreibung] => 

Including: Rusan Adapter in desired size, 4 Accu-Batteries and charger!





 





HikMicro Thunder 35C Clip-On Scope  NEW!

Handheld and Thermal Clip-On Scope

HM-TR13-35XF/CW-TH35C



HikMicro Thunder 35C Clip-On Thermal Scope has a 384× 288 thermal detector and 748 × 561OLED monitor, which provides clear image under harsh environment conditions like darkness, fog, smoke, dust, rain, snow, wood, camouflage, etc. The scope is mainly applied to scenarios such as patrolling, and hunting, etc.









Key Features

? 384 × 288 thermal resolution, high sensitivity detector, NETD less than 35 mk(25°C,F#=1.0)

? Image processing technology: Adaptive AGC, DDE, 3D DNR

? 748 × 561resolution 0.39-inch OLED display

? Supports distance measurement,and hotspot function

? Supports video recording and snapshot, built-in EMMC (16GB)

? Supports digital zoom andcursorfunction, palettes of color adjustable

? Up to4.5hours continuousworking



? 10 years guarantee on the sensor *(HIK guarantees that the sensor will deliver the same sensor performance for 10 years

? 2 years guarantee on the integrated battery

? 3 years guarantee on the entire device (excluding battery)











Specifications

 




Thermal Module

 

Image Sensor                             

Vanadium Oxide Uncooled Focal Plane Arrays

Max. Resolution                             

384 x 288 pixels

Pixel pitch

17um

Response Waveband                   

8μm to 14μm

NETD                                                

< 35mk (@25 °C, F#=1.0)

Lens (focal length)                           

35mm

IFOV                                              

0.49 mrad

Field of View                                              

10.0°× 8°

F Number                                       

F1.0

Frame Rate

50Hz

Magnification

1x

Image Display

 

Monitor                                          

0.39-inch, OLED, 1024 ×768

Palettes                                           

Black hot, white hot, red hot, fusion

Exit Pupil

22mm

Eye Relief

10mm

Observation Distance

Max. 1235m

Contrast Adjustment

Yes

Brightness Adjustment

Yes

System

 

Digital Zoom                            

1X, 2X, 4X, 8X

Crosshair

Yes

Hotspot

Yes

Distance Measurement

Yes

Scene mode

Jungle, Recognition

Standby mode

Yes

Video Recording

Yes

Picture Snapshot

Yes

PIP

Yes

DPC

Yes

Uniformity Correction

Auto, Manual, External Correction

Storage

Built-in EMMC 16GB

Power Supply

 

Battery                                         

Two Replacable Batterys




Type: CR123A or RCR123A

Battery Operating Time

4.5 h (25 °C, with hotspot off)




4 h (25 °C, with hotspot on)

Anti-reverse battery connection

Yes

Overvoltage Protection

Yes

Battery Capacity Display

Yes

Type-C Power Supply

5 VDC, 2 A




Supports external power supply

General

 

Port

Type-C

Working Temperature

-20°C ~55°C

Protection Level

IPX7

Vibration & Shock

750g / 1ms

Transfer Ring Type

50-59mm

Dimension (L x W x H)

153.2 mm × 62,5 mm × 59.2 mm

Weight

0.42 kg (without eyepiece and batterys)





Order includes:
1x 
Hikmicro Thunder 35 Clip-On (
HM-TR13-35XF/CW-TH35C
) Thermal scope
1x Clip-On Adapter (incl. 5x ring reducer)
1x Clip-On Eyepiece
2x Battery (CR123A)
1x USB Type-C Cable
1x Protective Bag
1x Non-Dust Cloth
1x Quick Start Guide
[cAnmerkung] => [cArtNr] => HIK.TH35 [cURL] => HIKMicro-Thunder-TH35-Waermebild-Vorsatzgeraet-Complete-Set [cURLFull] => https://www.hunting-sport.com/HIKMicro-Thunder-TH35-Waermebild-Vorsatzgeraet-Complete-Set [cVPE] => N [cVPEEinheit] => [cSuchbegriffe] => [cTeilbar] => N [cBarcode] => 6974004640095 [cLagerBeachten] => Y [cLagerKleinerNull] => Y [cLagerVariation] => N [cKurzBeschreibung] => [cMwstVersandText] => including 17% VAT., plus
shipping
[cLieferstatus] => [cVorschaubild] => media/image/product/38014/sm/hikmicro-thunder-th35-waermebild-vorsatzgeraet-complete-set.jpg [cHerstellerMetaTitle] => [cHerstellerMetaKeywords] => [cHerstellerMetaDescription] => [cHerstellerBeschreibung] => [dZulaufDatum] => 0000-00-00 [dMHD] => 0000-00-00 [dErscheinungsdatum] => 0000-00-00 [cTopArtikel] => Y [cNeu] => Y [Preise] => Preise Object ( [kKundengruppe] => 1 [kArtikel] => 38014 [kKunde] => 0 [cPreis1Localized] => Array ( [0] => 0,00 € [1] => 0,00 € )[cPreis2Localized] => Array ( [0] => 0,00 € [1] => 0,00 € )[cPreis3Localized] => Array ( [0] => 0,00 € [1] => 0,00 € )[cPreis4Localized] => Array ( [0] => 0,00 € [1] => 0,00 € )[cPreis5Localized] => Array ( [0] => 0,00 € [1] => 0,00 € )[cVKLocalized] => Array ( [0] => 2.200,00 € [1] => 1.880,34 € )[fVKNetto] => 1880.34188034 [fVKBrutto] => 2200 [fPreis1] => [fPreis2] => [fPreis3] => [fPreis4] => [fPreis5] => [fUst] => 17.00 [alterVKNetto] => [nAnzahl1] => [nAnzahl2] => [nAnzahl3] => [nAnzahl4] => [nAnzahl5] => [strPreisGrafik_Detail] => [strPreisGrafik_Suche] => [alterVK] => Array ( [0] => 0 [1] => 0 )[fStaffelpreis1] => Array ( [0] => 0 [1] => 0 )[fStaffelpreis2] => Array ( [0] => 0 [1] => 0 )[fStaffelpreis3] => Array ( [0] => 0 [1] => 0 )[fStaffelpreis4] => Array ( [0] => 0 [1] => 0 )[fStaffelpreis5] => Array ( [0] => 0 [1] => 0 )[rabatt] => [alterVKLocalized] => [fVK] => Array ( [0] => 2200 [1] => 1880.34188034 )[nAnzahl_arr] => Array ( )[fPreis_arr] => Array ( )[fStaffelpreis_arr] => Array ( )[cPreisLocalized_arr] => Array ( )[strPreisGrafik_Topbox] => [strPreisGrafik_Sonderbox] => [strPreisGrafik_Neubox] => [strPreisGrafik_Bestsellerbox] => [strPreisGrafik_Zuletztbox] => [strPreisGrafik_Baldbox] => [cPreisGrafik_Boxen] => [strPreisGrafik_TopboxStartseite] => [strPreisGrafik_SonderboxStartseite] => [strPreisGrafik_NeuboxStartseite] => [strPreisGrafik_BestsellerboxStartseite] => [strPreisGrafik_ZuletztboxStartseite] => [strPreisGrafik_BaldboxStartseite] => [cPreisGrafik_Startseite] => [cPreisGrafik_Artikeldetails] => [strPreisGrafik_Uebersicht] => [cPreisGrafik_Artikeluebersicht] => [Sonderpreis_aktiv] => [Kundenpreis_aktiv] => )[Bilder] => Array ( [0] => stdClass Object ( [cPfadMini] => media/image/product/38014/xs/hikmicro-thunder-th35-waermebild-vorsatzgeraet-complete-set.jpg [cPfadKlein] => media/image/product/38014/sm/hikmicro-thunder-th35-waermebild-vorsatzgeraet-complete-set.jpg [cPfadNormal] => media/image/product/38014/md/hikmicro-thunder-th35-waermebild-vorsatzgeraet-complete-set.jpg [cPfadGross] => media/image/product/38014/lg/hikmicro-thunder-th35-waermebild-vorsatzgeraet-complete-set.jpg [nNr] => 1 [cAltAttribut] => HIKMicro Thunder TH35 Wärmebild-Vorsatzgerät (Complete Set) [galleryJSON] => {"xs":{"src":"media\/image\/product\/38014\/xs\/hikmicro-thunder-th35-waermebild-vorsatzgeraet-complete-set.jpg","size":{"width":80,"height":100},"type":2,"alt":"HIKMicro Thunder TH35 W\u00e4rmebild-Vorsatzger\u00e4t (Complete Set)"},"sm":{"src":"media\/image\/product\/38014\/sm\/hikmicro-thunder-th35-waermebild-vorsatzgeraet-complete-set.jpg","size":{"width":280,"height":280},"type":2,"alt":"HIKMicro Thunder TH35 W\u00e4rmebild-Vorsatzger\u00e4t (Complete Set)"},"md":{"src":"media\/image\/product\/38014\/md\/hikmicro-thunder-th35-waermebild-vorsatzgeraet-complete-set.jpg","size":{"width":445,"height":445},"type":2,"alt":"HIKMicro Thunder TH35 W\u00e4rmebild-Vorsatzger\u00e4t (Complete Set)"},"lg":{"src":"media\/image\/product\/38014\/lg\/hikmicro-thunder-th35-waermebild-vorsatzgeraet-complete-set.jpg","size":{"width":1120,"height":1120},"type":2,"alt":"HIKMicro Thunder TH35 W\u00e4rmebild-Vorsatzger\u00e4t (Complete Set)"}} ))[FunktionsAttribute] => Array ( )[Attribute] => Array ( )[AttributeAssoc] => Array ( [meta_description] => HIKMicro Thunder TH35 Wärmebild-Vorsatzgerät online entdecken ✔ große Auswahl ✔ TOP Preise ✔ Schneller Versand ➤ jetzt online bestellen! [meta_title] => HIKMicro Thunder TH35 Wärmebild-Vorsatzgerät | hunting-sport.com )[Variationen] => Array ( )[Sonderpreise] => [bSuchspecial_arr] => [oSuchspecialBild] => [bIsBestseller] => 0 [bIsTopBewertet] => 0 [oProduktBundle_arr] => [oMedienDatei_arr] => Array ( )[cMedienTyp_arr] => [nVariationsAufpreisVorhanden] => 0 [cMedienDateiAnzeige] => [oVariationKombi_arr] => [VariationenOhneFreifeld] => Array ( )[oVariationenNurKind_arr] => Array ( )[Lageranzeige] => stdClass Object ( [cLagerhinweis] => Array ( [genau] => 3 In stock [verfuegbarkeit] => Product available )[nStatus] => 2 [AmpelText] => Available now! )[kEigenschaftKombi] => 0 [kVaterArtikel] => 0 [nIstVater] => 0 [cVaterVKLocalized] => [oKategorie_arr] => Array ( [0] => 1289 )[oKonfig_arr] => Array ( )[bHasKonfig] => [oMerkmale_arr] => Array ( )[cMerkmalAssoc_arr] => [cVariationKombi] => [kEigenschaftKombi_arr] => [oVariationKombiVorschauText] => [oVariationDetailPreisKind_arr] => [oVariationDetailPreis_arr] => [oProduktBundleMain] => [oProduktBundlePrice] => [inWarenkorbLegbar] => 1 [nVariationKombiNichtMoeglich_arr] => [oVariBoxMatrixBild_arr] => [oVariationKombiVorschau_arr] => [cVariationenbilderVorhanden] => [nVariationenVerfuegbar] => [nVariationAnzahl] => [nVariationOhneFreifeldAnzahl] => [Bewertungen] => Bewertung Object ( [oBewertung_arr] => Array ( )[nSterne_arr] => [nAnzahlSprache] => 0 [oBewertungGesamt] => stdClass Object ( [fDurchschnitt] => 0 [nAnzahl] => 0 )[Sortierung] => 0 )[fDurchschnittsBewertung] => 0 [HilfreichsteBewertung] => Bewertung Object ( [oBewertung_arr] => Array ( [0] => )[nSterne_arr] => [nAnzahlSprache] => [oBewertungGesamt] => )[similarProducts] => Array ( [0] => kArtikelXSellerKey_arr [1] => oArtikelArr [kArtikelXSellerKey_arr] => Array ( )[oArtikelArr] => Array ( ))[cacheID] => fa_38014_8d08277b69181acdf41d252d1249e461 [oFavourableShipping] => Versandart Object ( [kVersandart] => 31 [kVersandberechnung] => 2 [cVersandklassen] => 1 [cName] => Versand Luxemburg [cLaender] => LU [cAnzeigen] => immer [cKundengruppen] => -1 [cBild] => /bilder/flaggen/lu.jpg [cNurAbhaengigeVersandart] => N [nSort] => 0 [fPreis] => 0.00 [fVersandkostenfreiAbX] => 0.00 [fDeckelung] => 0.00 [oVersandartSprache_arr] => Array ( [eng] => stdClass Object ( [kVersandart] => 31 [cISOSprache] => eng [cName] => Shipping Luxembourg [cLieferdauer] => 3-5 [cHinweistext] => Luxembourg [cHinweistextShop] => Luxembourg )[fre] => stdClass Object ( [kVersandart] => 31 [cISOSprache] => fre [cName] => Livraison Luxembourg [cLieferdauer] => 3-5 [cHinweistext] => Luxembourg [cHinweistextShop] => Luxembourg )[ger] => stdClass Object ( [kVersandart] => 31 [cISOSprache] => ger [cName] => Versand Luxemburg [cLieferdauer] => 3-5 [cHinweistext] => Deutschland [cHinweistextShop] => Deutschland ))[oVersandartStaffel_arr] => Array ( [0] => stdClass Object ( [kVersandartStaffel] => 342 [kVersandart] => 31 [fBis] => 90 [fPreis] => 26.7 )[1] => stdClass Object ( [kVersandartStaffel] => 341 [kVersandart] => 31 [fBis] => 60 [fPreis] => 17.8 )[2] => stdClass Object ( [kVersandartStaffel] => 340 [kVersandart] => 31 [fBis] => 30 [fPreis] => 8.9 )[3] => stdClass Object ( [kVersandartStaffel] => 343 [kVersandart] => 31 [fBis] => 120 [fPreis] => 35.6 )[4] => stdClass Object ( [kVersandartStaffel] => 344 [kVersandart] => 31 [fBis] => 150 [fPreis] => 44.5 ))[kRechnungsadresse] => [cSendConfirmationMail] => Y [cIgnoreShippingProposal] => N [nMinLiefertage] => 3 [nMaxLiefertage] => 5 [eSteuer] => brutto )[cCachedCountryCode] => LU [fLieferantenlagerbestand] => 0 [fLieferzeit] => 0 [cEstimatedDelivery] => 3 - 5 workdays [oPreisradar] => [kVPEEinheit] => 0 [fMwSt] => 17.00 [fArtikelgewicht] => 3 [nSort] => 0 [dErstellt] => 2021-04-20 [dErstellt_de] => 20.04.2021 [dLetzteAktualisierung] => [cSerie] => [cISBN] => [cASIN] => [cHAN] => [cUNNummer] => [cGefahrnr] => [cTaric] => [cUPC] => [cHerkunftsland] => [cEPID] => [oStueckliste_arr] => [nVariationKombiUnique_arr] => [nErscheinendesProdukt] => 0 [nMinDeliveryDays] => 3 [nMaxDeliveryDays] => 5 [cEinheit] => [Erscheinungsdatum_de] => 00.00.0000 [cVersandklasse] => standard [fMaxRabatt] => [fNettoPreis] => [cAktivSonderpreis] => Y [dSonderpreisStart_en] => [dSonderpreisEnde_en] => [dSonderpreisStart_de] => [dSonderpreisEnde_de] => [dZulaufDatum_de] => [dMHD_de] => [cBildpfad_thersteller] => https://www.hunting-sport.com/bilder/hersteller/klein/HIKMicro.jpg [nMindestbestellmenge] => [cHersteller] => HIKMicro [cHerstellerSeo] => HIKMicro_1 [cHerstellerURL] => HIKMicro_1 [cHerstellerHomepage] => [cHerstellerBildKlein] => bilder/hersteller/klein/HIKMicro.jpg [cHerstellerBildNormal] => bilder/hersteller/normal/HIKMicro.jpg [cHerstellerSortNr] => 0 [oDownload_arr] => Array ( )[oVariationKombiKinderAssoc_arr] => [oWarenlager_arr] => Array ( )[cLocalizedVPE] => [cStaffelpreisLocalizedVPE1] => Array ( )[cStaffelpreisLocalizedVPE2] => Array ( )[cStaffelpreisLocalizedVPE3] => Array ( )[cStaffelpreisLocalizedVPE4] => Array ( )[cStaffelpreisLocalizedVPE5] => Array ( )[fStaffelpreisVPE1] => Array ( )[fStaffelpreisVPE2] => Array ( )[fStaffelpreisVPE3] => Array ( )[fStaffelpreisVPE4] => Array ( )[fStaffelpreisVPE5] => Array ( )[fStaffelpreisVPE_arr] => Array ( )[cStaffelpreisLocalizedVPE_arr] => Array ( )[cGewicht] => 3,00 [cArtikelgewicht] => 3,00 [cSprachURL_arr] => Array ( [ger] => HIKMicro-Thunder-TH35-Waermebild-Vorsatzgeraet-Komplett-Set [fre] => HIKMicro-Thunder-TH35-Waermebild-Vorsatzgeraet-Set-complete [eng] => HIKMicro-Thunder-TH35-Waermebild-Vorsatzgeraet-Complete-Set )[cUVPLocalized] => 0,00 € [verfuegbarkeitsBenachrichtigung] => [kArtikelVariKombi] => [kVariKindArtikel] => [cMasseinheitCode] => [cMasseinheitName] => [cGrundpreisEinheitCode] => [cGrundpreisEinheitName] => [isSimpleVariation] => [metaKeywords] => Including,Rusan,Adapter,desired,size,Accu\-Batteries,and,charger,HikMicro,Thunder,35C,Clip\-On,Scope,NEW,Handheld,Thermal,HM\-TR13\-35XF,CW\-TH35C,has,384,288,thermal,detector,748,561OLED,monitor,which,provides,clear,image,under,harsh,environment,conditions,like,darkness,fog,smoke,dust,rain,snow,wood,camouflage,etc,The,scope,mainly,applied,scenarios,such,patrolling,hunting,Key,Features,resolution,high,sensitivity,NETD,less,than,Image,processing,technology,Adaptive,AGC,DDE,DNR,561resolution,39\-inch,OLED,display,Supports,distance,measurement,hotspot,function,video,recording,snapshot,built\-in,EMMC,16GB,digital,zoom,andcursorfunction,palettes,color,adjustable,to4,5hours,continuousworking,years,guarantee,the,sensor,HIK,guarantees,that,will,deliver,same,performance,for,integrated,battery,entire,device,excluding,Specifications,Module,Sensor,Vanadium,Oxide,Uncooled,Focal,Plane,Arrays,Max,Resolution,pixels,Pixel,pitch,17um,Response,Waveband,35mk,Lens,focal,length,35mm,IFOV,mrad,Field,View,Number,Frame,Rate,50Hz,Magnification,Display,Monitor,1024,768,Palettes,Black,hot,white,red,fusion,Exit,Pupil,22mm,Eye,Relief,10mm,Observation,Distance,1235m,Contrast,Adjustment,Yes,Brightness,System,Digital,Zoom,Crosshair,Hotspot,Measurement,Scene,mode,Jungle,Recognition,Standby,Video,Recording,Picture,Snapshot,PIP,DPC,Uniformity,Correction,Auto,Manual,External,Storage,Built\-in,Power,Supply,Battery,Two,Replacable,Batterys,Type,CR123A,RCR123A,Operating,Time,off,Anti\-reverse,connection,Overvoltage,Protection,Capacity,Type\-C,VDC,external,power,supply,General,Port,Working,Temperature,\-20,Level,IPX7,Vibration,Shock,750g,1ms,Transfer,Ring,50\-59mm,Dimension,153,Weight,eyepiece,batterys,Order,includes,Hikmicro,incl,ring,reducer,Eyepiece,USB,Cable,Protective,Bag,Non\-Dust,Cloth,Quick,Start,Guide [metaTitle] => HIKMicro Thunder TH35 Wärmebild-Vorsatzgerät | hunting-sport.com, 2.200,00 € [metaDescription] => HIKMicro Thunder TH35 Wärmebild-Vorsatzgerät online entdecken ✔ große Auswahl ✔ TOP Preise ✔ Schneller Versand ➤ jetzt online bestellen! [tags] => Array ( )[staffelPreis_arr] => Array ( )[taxData] => Array ( [net] => [text] => [tax] => 17 [shippingFreeCountries] => [countries] => [shippingClass] => standard )[cMassMenge] => [cLaenge] => [cBreite] => [cHoehe] => [cacheHit] => [cKurzbezeichnung] => HIKMicro Thunder TH35 Wärmebild-Vorsatzgerät (Complete Set) [languageURLs] => Array ( )) 1